Bangkok Ayutthaya Transfer
Bangkok Ayutthaya Transfer. Between 1350 and 1767 Ayuthaya was the capital of Siam, which at its peak ruled over an area larger than England and France combined. Home to over a million people, the island city was one of Asia's major trading ports and international merchants visiting from around the globe were left in awe. Most people visit as a day trip, hitting just the major attractions, but this requires leaving a lot off your plate. Two days offers a far more rewarding visit, and lets you admire the ruins lit up at night. We offer Bangkok Ayutthaya Transfer from Bangkok Airports, Bangkok City Hotels and from Laem Chabang Cruise Port.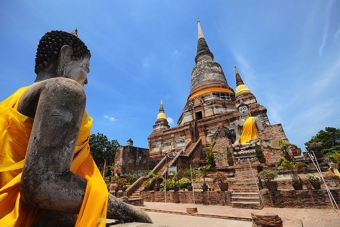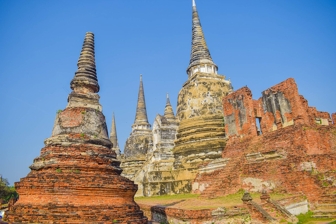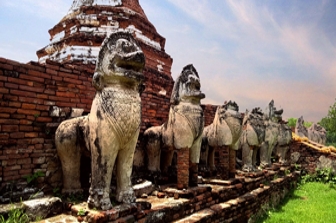 How to book a Ayutthaya Airport Transfer?
We provide you reliable Ayutthaya Airport Transfer from Bangkok Suvarnabhumi BKK and Don Mueang DMK airport transfers to Hotels in Ayutthaya, we using a modern fleet of fully licensed & insured minivans and minibuses. Euron Transfer is the ultimate stop and ideal solution if you are looking forward to easy and reliable service from airports to hotel. Book your private airport transfer online and pay to the driver.
Bangkok Airport Transfer – Your benefits
Book your Bangkok Ayutthaya Transfer online and pay upon arrival to the driver in Thai Baht. Our trained, experienced and English-speaking drivers will pick up you after baggage reclaim from the Airport and drive you to destination of your choice. Euron Transfer is a famous name reckoned for offering excellent "pick & drop" facility and punctuality. Being equipped with an extensive range of modern fleets of mini vans and small buses which are licensed and insured as well, we provide excellent yet low-cost airport transfer from/to airport and Hotels.
We will bring you from Bangkok Airport to Ayutthaya. We will pick you up on time and will take you without stopovers to your destination. Our price list you can find here under Bangkok Airport Transfer Prices. If you want read the Testimonials from our Customers please got to Testimonials page.
Transfer Rates
The payment you can do in cash to the driver upon arrival – Book online your Bangkok Ayutthaya Transfer in 4 easy steps, without risk. After 30 minutes we will send you your travel documents by email.
Airport Taxi Service – Your benefits
There are many reasons to use an Airport Transfer / Hotel Transfer. With us you can reach your hotel 1 to 3 hours earlier. Travelers with children have the opportunity to book a free child seat. We are also compared to local taxis a lot cheaper. Euron Transfer gives you more comfort during your holiday.
Benefits
Pay upon arrival to driver
24 hours on 7 days english speaking customer service
Low prices, no hidden costs
Child seat bookable
Direct drive to the hotel no stops
Comfortable and safe ride
Fully air-conditioned vehicles
If you are late for your flight, we are waiting for you
Customer care available via WhatsApp
Bangkok Ayutthaya Transfer
Customer service
UK: +44 1223 790179 (09.00-18.00 h)
Germany: +49 5161 7092800 (09.00-18.00 h)
You read about: Bangkok Ayutthaya Transfer