Laem Chabang Cruise Port Transfer
Laem Chabang cruise Port Transfer Bangkok is the port for either Bangkok or Pattaya. Bangkok is over 2 hours away to the north by bus while Pattaya is closer and about an hour away to the south. Pattaya is a beach resort town popular with Russians, Japanese and Europeans. Laem Chabang is a large commercial port with not much in the area. You can buy souvenirs and get a massage at the cruise terminal and there is a shopping center, Harbor Mall, on the main road by the entrance to the port with a Tesco/Lotus supermarket.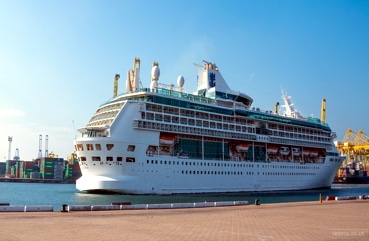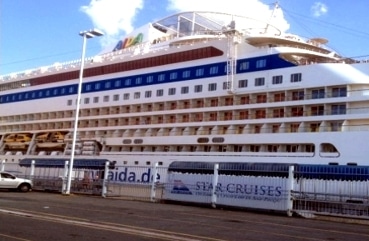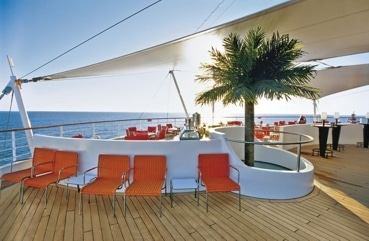 Bangkok Airport Transfer to Laem Chabang Cruise port
Since Laem Chabang is a large industrial port, there aren't many public transportation options from Bangkok. Train service in the area is both slow and infrequent and public buses will only run the popular route from Bangkok to Pattaya. Your best option is to take a metered taxi or arrange a private transfer service from Bangkok. Bangkok has two airports. Suvarnabhumi (BKK) is the newer international airport. The old airport, Don Muang (DMK) is now used primarily by low cost carriers such as AirAsia, Nokair and Lion Air. We provide private Laem Chabang Transfers starting at 2500 THB for 2 Person, duration of the transfer is 90 Minutes in a airconditioned car or Van. Check our Rates here Airport to Laem Chabang Transferprice.
How to book a Laem Chabang Cruise port Transfer?
To book a Transfer from Bangkok BKK Airport to Laem Chabang please use our booking mask under our online booking, for bookings from Hotels to Laem Chabang please send us an email. We provide you reliable, low-cost transfers to Hotels & cruise port with using a modern fleet of fully licensed & insured minivans and minibuses. Euron Transfer is the ultimate stop and ideal solution if you are looking forward to easy and reliable service from airports to hotel. Book your private airport transfer online and pay upon arrival.
Transfers from Bangkok Suvarnabhumi Airport to Laem Chabang Cruise port and back in comfort and safety, at a low price and with great customer service. Our trained, experienced and English-speaking drivers will pick up you after baggage reclaim from the Airport and drive you to destination of your choice. Euron Transfer is a famous name reckoned for offering excellent "pick & drop" facility and punctuality. Being equipped with an extensive range of modern fleets of mini vans and small buses which are licensed and insured as well, we provide excellent yet low-cost airport transfer from/to airport and Hotels
We will bring you from Bangkok Airport to Pattaya, Rayong, Jomtien, Koh Chang. We will pick you up on time and will take you without stopovers to your destination. Our price list you can find here under Bangkok Airport Transfer Prices. If you want read the Testimonials from our Customers please got to Testimonials page.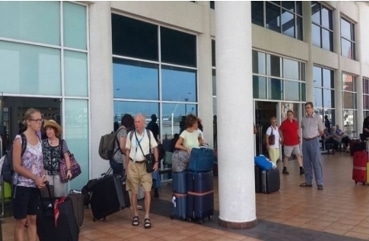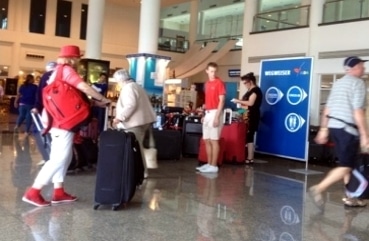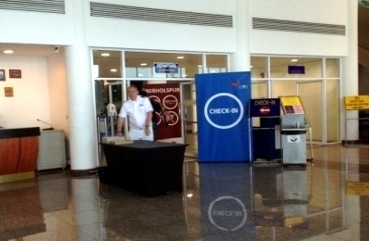 From BKK Airport
| Persons | 1-2 pax | 1-3 pax | 4-6 pax | 7-9 pax |
| --- | --- | --- | --- | --- |
| Laem Chabang Port | 2600 THB | 2700 THB | 3400 THB | 3700 THB |
| Bangkok City | 1300 THB | 1600 THB | 1900 THB | 2100 THB |
| Hua Hin | 3200 THB | 3500 THB | 4600 THB | 4800 THB |
| Pattaya | 1900 THB | 2100 THB | 2800 THB | 3100 THB |
| Jomtien | 1900 THB | 2100 THB | 2800 THB | 3100 THB |
| Koh Chang Pier | 4600 THB | 5200 THB | 5900 THB | 6400 THB |
| Trat | 4300 THB | 4900 THB | 5900 THB | 6200 THB |
| Koh Chang Island | 5500 THB | 6200 THB | 7100 THB | 7400 THB |
| Koh Samed | 3200 THB | 3700 THB | 4400 THB | 4900 THB |
| Rayong | 3500 THB | 3900 THB | 4700 THB | 4900 THB |
| Ayutthaya | 2900 THB | 3300 THB | 3700 THB | 3900 THB |
| Korat | 4400 THB | 4700 THB | 5300 THB | 5700 THB |
| Kanchanaburi | 4100 THB | 4500 THB | 5200 THB | 5500 THB |
| Don Mueang Airport | 1400 THB | 1600 THB | 1900 THB | 2100 THB |
| Leam sok to Koh Kood pier | 4600 THB | 5000 THB | 5900 THB | 6200 THB |
| Leam Ngop to Koh Maak pier | 4600 THB | 5000 THB | 5900 THB | 6200 THB |
From Laem Chabang Port
| Persons | 1-2 pax | 1-3 pax | 4-6 pax | 7-9 pax |
| --- | --- | --- | --- | --- |
| Bangkok City | 3130 THB | 3430 THB | 4030 THB | 4330 THB |
| Pattaya | 2100 THB | 2200 THB | 2800 THB | 3100 THB |
| Jomtien | 2100 THB | 2200 THB | 2800 THB | 3100 THB |
| Suvarnabhumi Airport | 3030 THB | 3130 THB | 3830 THB | 4130 THB |
| Hua Hin | 4800 THB | 5000 THB | 5700 THB | 5900 THB |
| Koh Chang Pier | 4330 THB | 4630 THB | 5330 THB | 5530 THB |
| Koh Samed Pier | 2630 THB | 2830 THB | 3330 THB | 3530 THB |
| Ayutthaya | 4130 THB | 4430 THB | 5130 THB | 5330 THB |
| Leam sok to Koh Kood pier | 4100 THB | 4700 THB | 5400 THB | 5700 THB |
| Leam Ngop to Koh Maak pier | 4100 THB | 4700 THB | 5400 THB | 5700 THB |
From Bangkok City
| Personen | 1-2 pax | 1-3 pax | 4-6 pax | 7-9 pax |
| --- | --- | --- | --- | --- |
| Laem Chabang Port | 2800 THB | 3100 THB | 3700 THB | 4000 THB |
| Pattaya | 2400 THB | 2900 THB | 3200 THB | 3400 THB |
| Jomtien | 2500 THB | 3000 THB | 3200 THB | 3400 THB |
| Suvarnabhumi Airport/td> | 1300 THB | 1600 THB | 1900 THB | 2100 THB |
| Hua Hin | 3100 THB | 3500 THB | 4600 THB | 4800 THB |
| Koh Chang | 4600 THB | 5200 THB | 6800 THB | 7000 THB |
| Ayutthaya | 3100 THB | 3200 THB | 4300 THB | 4500 THB |
| Don Mueang Airport | 1350 THB | 1550 THB | 1850 THB | 2050 THB |
| Leam sok to Koh Kood pier | 4800 THB | 5200 THB | 6200 THB | 6500 THB |
| Leam Ngop to Koh Maak pier | 4800 THB | 5200 THB | 6200 THB | 6500 THB |
From Pattaya
| Personen | 1-2 pax | 1-3 pax | 4-6 pax | 7-9 pax |
| --- | --- | --- | --- | --- |
| Laem Chabang Port | 1700 THB | 2000 THB | 2600 THB | 2900 THB |
| Koh Chang Pier | 3900 THB | 4300 THB | 4900 THB | 5200 THB |
| Koh Chang Island | 4400 THB | 4800 THB | 5400 THB | 5700 THB |
| Suvarnabhumi Airport | 1900 THB | 2300 THB | 3000 THB | 3300 THB |
| Hua Hin | 4500 THB | 5000 THB | 5700 THB | 6000 THB |
| Don Mueang Airport | 2300 THB | 2600 THB | 3500 THB | 3800 THB |
| Leam sok to Koh Kood pier | 4100 THB | 4700 THB | 5400 THB | 5700 THB |
| Leam Ngop to Koh Maak pier | 4100 THB | 4700 THB | 5400 THB | 5700 THB |
From DMK Airport
| Persons | 1-2 pax | 1-3 pax | 4-6 pax | 7-9 pax |
| --- | --- | --- | --- | --- |
| Laem Chabang Port | 2800 THB | 3100 THB | 3700 THB | 3900 THB |
| Koh Chang Pier | 5100 THB | 5400 THB | 6600 THB | 6800 THB |
| Koh Chang Island | 6100 THB | 6700 THB | 7400 THB | 7600 THB |
| Suvarnabhumi Airport | 1400 THB | 1700 THB | 2100 THB | 2300 THB |
| Hua Hin | 3100 THB | 3500 THB | 4300 THB | 4500 THB |
| Pattaya | 2500 THB | 2900 THB | 3500 THB | 3700 THB |
| Bangkok City | 1350 THB | 1700 THB | 2200 THB | 2400 THB |
| Kanchanaburi | 4000 THB | 4400 THB | 5100 THB | 5300 THB |
| Jomtien | 2500 THB | 2900 THB | 3500 THB | 3700 THB |